PERUBAHAN SOSIAL MASYARAKAT KRAMAT TUNGGAK PASCA BERDIRINYA MASJID JAKARTA ISLAMIC CENTRE
Abstract
Kramat Tunggak, which operated from 1970 to 1999, was Southeast Asia's largest prostitute district. Following the demise of the localization, an Jakarta Islamic Centre (JIC) mosque was built. Changes in the function of the area have an impact on the quality of life in the neighborhood. The research examined the social changes that have happened among the residents of Kramat. This study employed a descriptive qualitative methodology. The data was acquired through observation, in-depth interviews, and a review of relevant documents. Eight Kramat Tunggak  locals, one Jakarta Islamic Centre Mosque manager, and one RT chair participated in this study. The study discovered that several social changes occurred in Kramat Tunggak following the establishment of the Islamic Centre Mosque. Kramat Tunggak's people have undergone social transformations: 1) increased comfort and security of the residential area, as well as the tranquility of the community in carrying out life activities; 2) creating new jobs for the community, particularly as traders; 3) increased community participation in religious activities; 4) the community is liberated to engage in activities and interact in the Kramat Tunggak neighborhood. Encouraged by these advances, the residents of Kramat Tunggak should continue to make excellent use of the Jakarta Islamic Centre Mosque and the resources it provides to improve their social, cultural, religious, and economic life.
Kramat Tunggak, yang beroperasi dari tahun 1970 hingga 1999, merupakan lokalisasi pelacuran terbesar di Asia Tenggara. Menyusul ditutupnya lokalisasi, masjid Jakarta Islamic Centre dibangun. Perubahan fungsi kawasan berdampak pada kualitas kehidupan di lingkungan sekitar. Penelitian ini bertujuan untuk mengetahui perubahan sosial yang terjadi pada masyarakat Kramat Tunggak pasca berdirinya Masjid Jakarta Islamic Centre. Metode yang digunakan dalam penelitian ini adalah metode kualitatif deskriptif. Peneliti mewawancarai 8 orang masyarakat Kramat Tunggak, 1 orang pengurus Masjid Jakarta Islamic Centre dan 1 orang ketua RT. Perubahan sosial yang terjadi pada masyarakat Kramat Tunggak Pasca Berdirinya Masjid Jakarta Islamic Centre antara lain: 1) meningkatnya kenyamanan dan keamanan daerah tempat tinggal, serta ketenangan masyarakat dalam menjalankan aktivitas kehidupan; 2) memberikan wadah lapangan pekerjaan bagi masyarakat terutama sebagai pedagang dengan adanya masjid Islamic Centre; 3) meningkatnya partisipasi masyarakat dalam kegiatan keagamaan; dan 4) masyarakat menjadi lebih leluasa berkegiatan dan berinteraksi di sekitar wilayah Kramat Tunggak. Didorong oleh kemajuan ini, warga Kramat Tunggak harus terus memanfaatkan Masjid Islamic Centre dengan baik dan sumber daya yang disediakannya untuk meningkatkan kehidupan sosial, budaya, agama, dan ekonomi mereka.
Keywords
alih fungsi lokalisasi; dampak sosial; masyarakat urban; metropolitan
References
Adi Putra, M., & Sumartono, H. (2013). Kontroversi Penutupan Lokalisasi Puger Kulon Di Kecamatan Puger Kabupaten Jember Tahun 2001-2007.
Annidia, F. S., Rahiem, M. D. H., & Nourwahida, C. D. (2023). Dampak Sosial Ekonomi dari Pendirian Tempat Pemrosesan Akhir (TPA) dan Pemrosesan Sampah bagi Masyarakat Cipayung, Depok, Jawa Barat. Mukadimah Jurnal Pendidikan, Sejarah Dan Ilmu-Ilmu Sosial, 7(1), 1–11. https://doi.org/https://doi.org/10.30743/mkd.v7i1.6464
Balestra, C., & Sultan, J. (2013). Home sweet home: The determinants of residential satisfaction and its relation with well-being.
Basyiruddin, H. (2019). Perbedaan Fungsi dan Penggunaan Masjid pada Islamic Center di Indonesia. Prosiding Seminar Intelektual Muda, 1(2).
Benoit, C., & Unsworth, R. (2021). Early assessment of integrated knowledge translation efforts to mobilize sex workers in their communities. Archives of Sexual Behavior, 50(1), 129–140.
Bond, N., Packer, J., & Ballantyne, R. (2015). Exploring visitor experiences, activities and benefits at three religious tourism sites. International Journal of Tourism Research, 17(5), 471–481.
Bornmann, L. (2013). What is societal impact of research and how can it be assessed? A literature survey. Journal of the American Society for Information Science and Technology, 64(2), 217–233.
Bratt, R. G. (2002). Housing and family well-being. Housing Studies, 17(1), 13–26.
Buckley, W. (2017). Society as a complex adaptive system. In Systems Research for Behavioral Sciencesystems Research (pp. 490–513). Routledge.
Cohen, E. E. (2015). Athenian Prostitution: the business of sex. Oxford University Press.
Davidsson, P. (2015). Entrepreneurial opportunities and the entrepreneurship nexus: A re-conceptualization. Journal of Business Venturing, 30(5), 674–695. https://doi.org/https://doi.org/10.1016/j.jbusvent.2015.01.002
Delhey, J., & Dragolov, G. (2016). Happier together. Social cohesion and subjective well‐being in Europe. International Journal of Psychology, 51(3), 163–176.
Draper, S. (2014). Effervescence and solidarity in religious organizations. Journal for the Scientific Study of Religion, 53(2), 229–248.
Fajriana, A. (2019). Dampak Keberadaan Wisata Religi Makam Bung Karno Terhadap Perekonomian Masyarakat Di Kota Blitar.
Goldenberg, S. M., Rivera Mindt, M., Rocha Jimenez, T., Brouwer, K., Morales Miranda, S., & Fisher, C. B. (2015). Structural and interpersonal benefits and risks of participation in HIV research: Perspectives of female sex workers in Guatemala. Ethics & Behavior, 25(2), 97–114.
Hubbard, P. (2013). Cities and sexualities. Routledge.
Hubbard, P., Sanders, T., & Scoular, J. (2016). Prostitution policy, morality and the precautionary principle. Drugs and Alcohol Today, 16(3), 194–202.
Kapparis, K. (2017). Prostitution in the ancient Greek world. In Prostitution in the Ancient Greek World. De Gruyter.
Kasim, F. M., Lisa, E., & Yani, A. (2022). Remaja dan Karaoke Malam Kota Lhokseumawe. Jurnal Ilmu Sosial Dan Ilmu Politik Malikussaleh (JSPM), 2(2), 324–332.
Khamimah, K., Samingin, F. X., & Asmara, R. (2018). Pendekatan Mikrostruktural dan Makrostruktural pada Album Lagu "Best of the Best" Karya Ebiet G. Ade sebagai Bahan Ajar di SMA. Repetisi: Riset Pendidikan Bahasa Dan Sastra Indonesia, 1(2), 48–62.
Khosiah, K., & Purnawan, P. (2018). Dampak Pelabuhan Lembar dalam Mendukung Peluang Usaha Untuk Meningkatkan Kesejahteraan Masyarakat. JUPE: Jurnal Pendidikan Mandala, 3(3), 71–91.
Kiki, R. Z., Karim, P. A., & Fitriyah, H. (2018). Jakarta Islamic Center Membangun Ibukota (Peran & Kontribusi Ulama Jakarta). Perubahan Sosial Masyarakat Kalijodo Pasca Penertiban Lahan Pemerintah DKI Jakarta.
Kiki, R.Z., Susanti, E.A., & Karim, P. A. (2009). Islam ibukota dari Kramtung hingga be Brussels. Pusat Pengkajian dan Pengembangan Islam Jakarta, Jakarta Islamic Centre.
Kleden, M. (2021). Penutupan Lokalisasi Karang Dempel dan Implikasi Sosialnya. Warta Governare: Jurnal Ilmu Pemerintahan, 2(1), 199–219.
Leiser, G. (2016). Prostitution in the Eastern Mediterranean World: The Economics of Sex in the Late Antique and Medieval Middle East. Bloomsbury Publishing.
Moefad, A. M. (2015). Komunikasi masyarakat eks lokalisasi pasca penutupan Dolly. Jurnal Komunikasi Islam, 5(1), 147–184.
Mubaroq, H., & Jailani, M. (2022). Pemberdayaan Masyarakat dalam Pembangunan Kesejahteraan Melalui Usaha Mikro Daging Rajungan di Desa Tongas Wetan. Jurnal Ilmu Sosial Dan Ilmu Politik Malikussaleh (JSPM), 3(1), 155–166.
Mulyadi. (2020). Peranan Pusat Pengkajian dan Pengembangan Islam Jakarta (Jakarta Islamic Centre) dalam Memajukan Islam di Jakarta (2003-2016). UIN Syarif Hidayatullah Jakarta.
Natsir, M. (2018). Dampak Penutupan Lokalisasi Terhadap Masyarakat Sekitar Kelurahan Putat Jaya Kecamatan Sawahan Kota Surabaya (Studi Kasus: Lokalisasi Dolly Surabaya). Jurnal Mediasosian: Jurnal Ilmu Sosial Dan Administrasi Negara, 2(1).
Newheiser, A.-K., & Barreto, M. (2014). Hidden costs of hiding stigma: Ironic interpersonal consequences of concealing a stigmatized identity in social interactions. Journal of Experimental Social Psychology, 52, 58–70.
Parsons, T. (2017). The present status of "structural-functional" theory in sociology. In The idea of social structure (pp. 67–84). Routledge.
Parsons, T., & Shils, E. A. (2017). The social system. In Toward a general theory of action (pp. 190–233). Routledge.
Pescosolido, B. A., & Martin, J. K. (2015). The stigma complex. Annual Review of Sociology, 41, 87.
Prakoso, B. F., Rochim, A. I., & Soenarjanto, B. (2017). Analisis Framing Pasca Penutupan Lokalisasi Dolly Surabaya pada Terbitan Jawapos. Com dan Kompasiana. Com. Representamen, 3(01).
Prasetyo, J. H., Astuti, W., Mazia, L., Sarasati, F., Dabi, J., Maharani, S., Leksmono, N. H., Samiaji, D. R., & Fathurahman, D. (2023). Pelatihan Desain Grafis sebagai Media Pemberdayaan Ekonomi Remaja Masjid Jakarta Islamic Centre. Jurnal Pengabdian Kepada Masyarakat UBJ, 6(1), 31–44.
Pratama, I., & Murtedjo, M. S. (2016). Dampak Penutupan Lokalisasi Bangunsari Terhadap Kondisi Sosial Ekonomi Masyarakat Bangunsari Krembangan Surabaya. Swara Bhumi, 1(2).
Priyowidodo, G. (2015). Prostitusi, Petaka Moral dan Tanggungjawab Media. " Prostitusi, Petaka Moral Dan Tanggungjawab Media."
Rahiem, M. D. H. (2018). Faith and Disaster Resilience: What can Islamic Education Teach Children to Help Prepare Them for A Disaster? TARBIYA: Journal of Education in Muslim Society, 5(2), 178–192. https://doi.org/10.15408/tjems.v5i2.9964
Rahiem, M. D. H. (2021). COVID-19 and Surge of child marriages: A Phenomena in Nusa Tenggara Barat, Indonesia. Child Abuse & Neglect, 105168. https://doi.org/https://doi.org/10.1016/j.chiabu.2021.105168
Rahiem, M. D. H., Fitri, A., & Faeruz, R. (2022). Video Pembelajaran dan Lembar Kerja pada Pembelajaran Anak Usia Dini Selama COVID-19. Obsesi: Jurnal Pendidikan Anak Usia Dini, 6(5), 3967–3980. https://doi.org/10.31004/obsesi.v6i5.2435
Rahiem, M. D. H., & Novi, A. (2022). Home Visit Sebagai Metode Pembelajaran Anak Usia Dini Pada Masa COVID-19. As-Sibyan: Jurnal Pendidikan Anak Usia Dini, 7, 83–102. https://doi.org/http://dx.doi.org/10.32678/as-sibyan.v7i1.5710
Rahiem, M. D. H., & Perdana, V. R. (2022). Pembelajaran Online Anak Usia Dini Menggunakan Grup WhatsApp di Masa Covid-19. KINDERGARTEN: Journal of Islamic Early Childhood Education, 5(1), 1–20.
Rostamzadeh, E., Rahim, R. A., & Mohseni, F. (2016). Historical background of prostitution and typology: A social-legal perspective. Mediterranean Journal of Social Sciences, 7(5), 232.
Roziqi, U. B. (2020). Kebijakan Kelurahan Kedondong di Bidang Sosial Ekonomi dan Pendidikan Keagamaan Masyarakat Kedondong Pasca Penutupan Lokalisasi Pring Kuning Nganjuk. IAIN Kediri.
Rusiyati, S., Zuniarti, I., Basudani, W. A., & Simamora, V. T. (2022). Mewujudkan Generasi Muda Sebagai SDM Unggul Di Era Disrupsi Industri 4.0 Bagi Remaja Masjid Jakarta Islamic Centre Jakarta Utara. Jurnal Abdimas Ekonomi Dan Bisnis, 2(2), 115–124.
Said, N. M. (2016). Manajemen Masjid (Studi Pengelolaan Masjid Agung Al-Azhar Jakarta). Jurnal Dakwah Tabligh, 17(1), 94–105.
Sanford, N. (2017). Self and society: Social change and individual development. Routledge.
Saputra, A. (2018). Potret Lokalisasi Gang Dolly dalam Perspektif Patologi Sosial. Community: Pengawas Dinamika Sosial, 1(1).
Sari, M. D. P. (2019). Dampak Lokalisasi Pekerja Seks Komersial (Psk) bagi Masyarakat Sekitar Desa Badak Baru (Km. 4). EJournal Sosiatri-Sosiologi, 7(3), 68–80. https://ejournal.ps.fisip-unmul.ac.id/site/wp-content/uploads/2019/07/01_format_artikel_ejournal_mulai_hlm_Genap (07-22-19-10-42-21).pdf
Sedyaningsih, E. (2010). Perempuan-Perempuan Kramat Tunggak. Kepustakaan Populer Gramedia.
Shapiro, M., & Hughes, D. M. (2017). Decriminalized prostitution: Impunity for violence and exploitation. Wake Forest L. Rev., 52, 533.
Smith, S. G. (1994). The essential qualities of a home. Journal of Environmental Psychology, 14(1), 31–46.
Soemardjan, S. (1991). Perubahan sosial. Yogyakarta: Gadjah Mada University.
Sosiady, M., & Ermansyah, E. (2018). Dampak Sosial Dan Ekonomi Penutupan Lokalisasi Teleju Terhadap Maraknya Panti Pijat Dan Implikasinya Terhadap Keresahan Masyarkat Di Kota Pekanbaru. Jurnal El-Riyasah, 8(1), 1–9.
Spector, M., & Kitsuse, J. I. (2017). Constructing social problems. Routledge.
Sugiyono. (2016). Metode Penelitian Pendidikan Pendekatan Kuantitatif Kualitatif R&D. Alfabeta.
Sumampouw, O. O., & Mawuntu, P. (2020). Traditional Business Opportunities Of Selling Cakes With Small Capital In Remboken Traditional Markets. Jurnal Manajemen Bisnis Dan Kewirausahaan, 4(5), 259–263.
Tyler, M. (2015). Harms of production: Theorising pornography as a form of prostitution. Women's Studies International Forum, 48, 114–123.
Uliya, H. (2014). Pembelajaran baca tulis al-Qur'an pada anak usia dini (penelitian deskriptif di TKA-TPA Plus Jakarta Islamic Centre Jakarta Utara).
Webb, J. W., Bruton, G. D., Tihanyi, L., & Ireland, R. D. (2013). Research on entrepreneurship in the informal economy: Framing a research agenda. Journal of Business Venturing, 28(5), 598–614. https://doi.org/https://doi.org/10.1016/j.jbusvent.2012.05.003
Widyaningrum, P. (2013). Peranan Ali Sadikin Dalam Pembangunan Kota Jakarta Tahun 1966-77. Candi, 5(1).
Wilson, F., & Post, J. E. (2013). Business models for people, planet (& profits): exploring the phenomena of social business, a market-based approach to social value creation. Small Business Economics, 40(3), 715–737.
DOI:
https://doi.org/10.29103/jspm.v4i1.10378
Article Metrics
Abstract Views : 363 times
PDF Downloaded : 0 times
Refbacks
There are currently no refbacks.
Copyright (c) 2023 Maila D.H. Rahiem, Cut Dhien Nourwahida

This work is licensed under a
Creative Commons Attribution-ShareAlike 4.0 International License
.
INDEXED BY: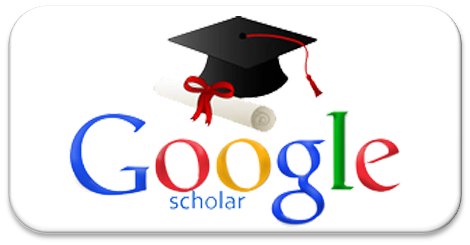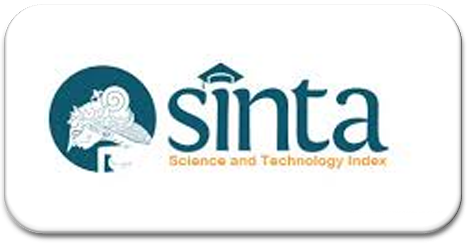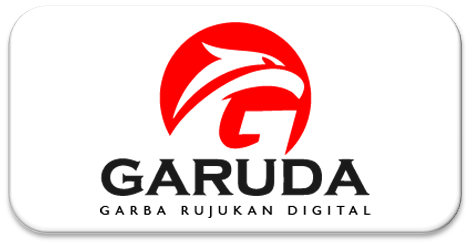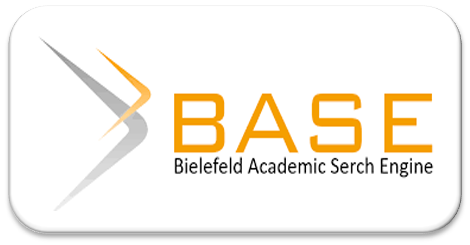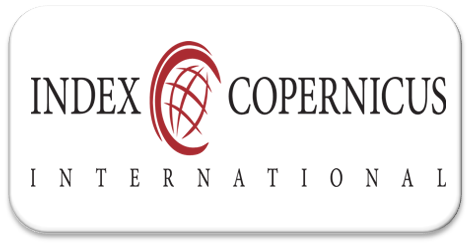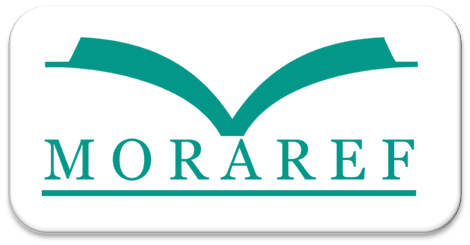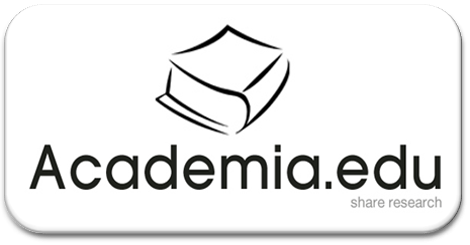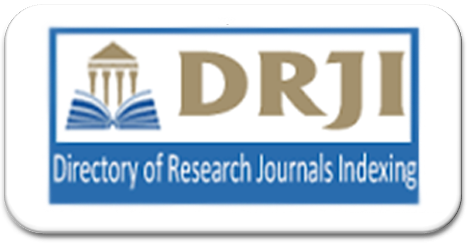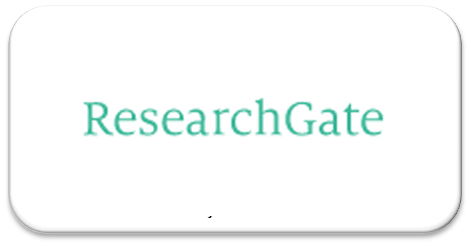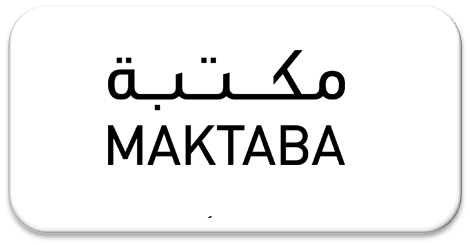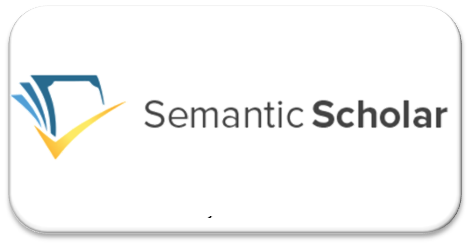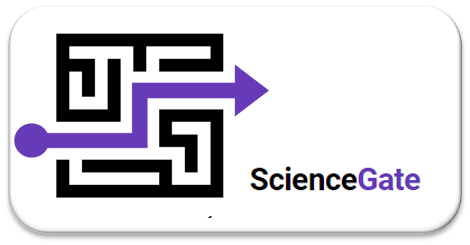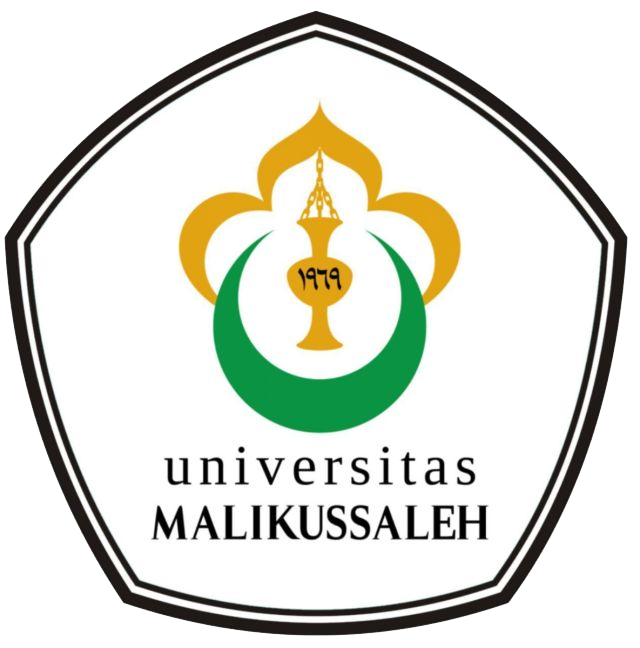 Redaksi Jurnal Ilmu Sosial dan Ilmu Politik Malikussaleh (JSPM): Gedung Fakultas Ilmu Sosial dan Ilmu Politik Universitas Malikussaleh. Kampus Bukit Indah Jln. Sumatera No.8, Kec. Muara Satu Kota Lhokseumawe, Prov. Aceh, Indonesia. eMail: jspm@unimal.ac.id

This work is licensed under a Creative Commons Attribution-NonCommercial-ShareAlike 4.0 International License