Malikussaleh International Journal of Agribusiness (MIJA) is an open access international scientific journal published by the Department of Agribusiness the Faculty of Agriculture, Universitas Malikussaleh. MIJA is regularly published twice a year on May, and November for the purpose of disseminating the results of scientific researchs conducted by researchers, lecturers, students or practitioners in agribusiness from various other countries.
The scientific topic surrounding MIJA is the broad field of agriculture and agribusiness. All published papers are online open to readers and anyone can download or read journals without subscribing or paying.
Malikussaleh International Journal of Agribusiness (MIJA) welcomes research articles, literature reviews, book reviews from various countries in the world that have high-quality on all topics related to agriculture and agribusiness to publish in this journal. Submitted papers must be written in English for initial review stage by editors and further review process by International reviewers.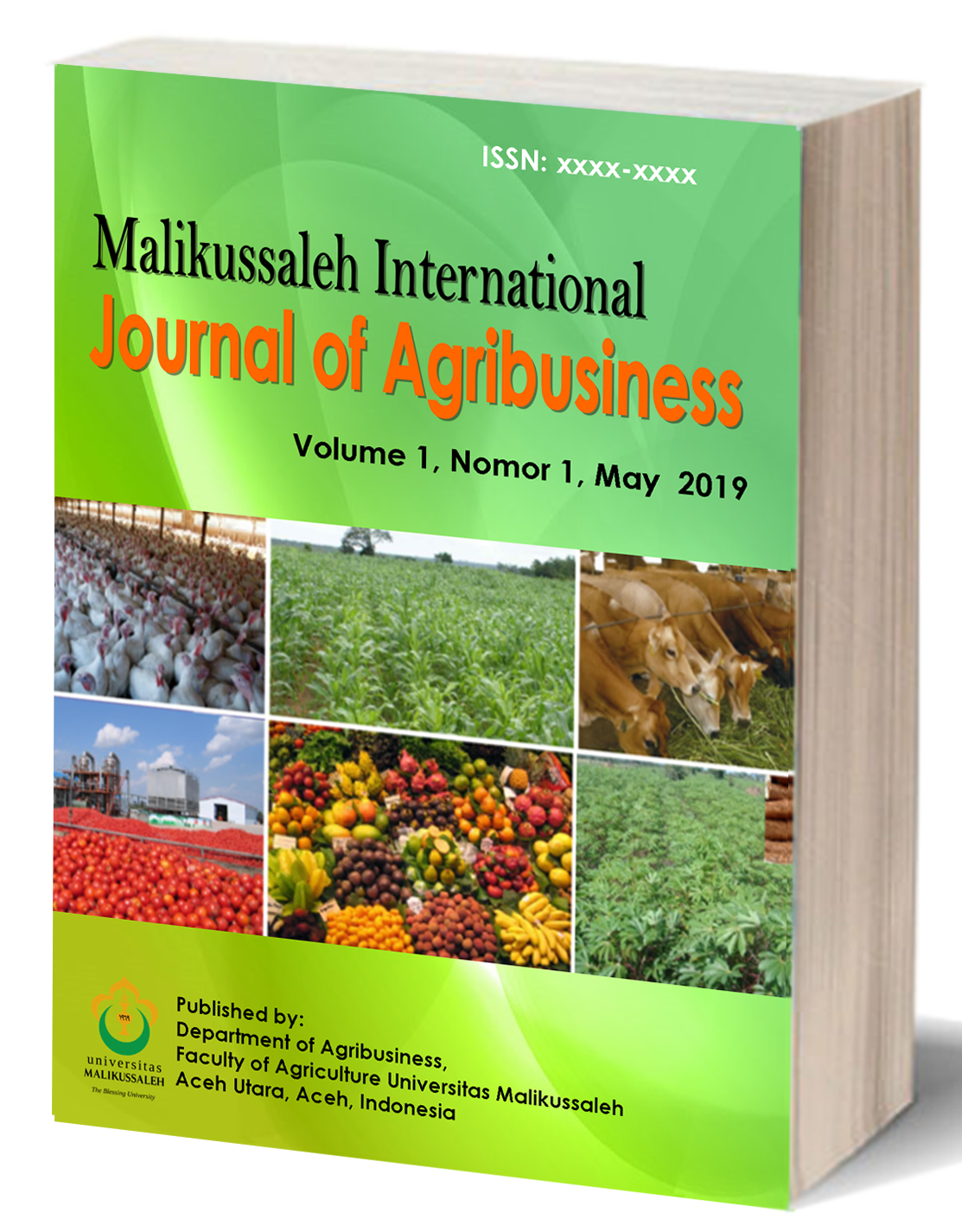 Announcements
Call for Papers 2019

Posted: 2019-01-06

CALL FOR EDITORIAL BOARD AND REVIEWERS 2019

We invite you to join us as an editorial board member and reviewer.

DO YOU WANT TO BE AN EDITOR AND REVIEWER ?

Participation in the peer-review process is absolutely essential to the success and reputation of the journal. Reviewers and editors determine which works are of quality and significance. Due to our extensive readership, the research and scholarship selected by our reviewers will ultimately have an impact on literacy in national and international classrooms.

Reviewers' name and affiliation will be listed in the printed journal and on the journal's webpage as a member of editorial board and will be given electronic certificates.

Job status: part time
Working style: Web-based
Working language: English
Payment: voluntary  job,  no payment

REQUIREMENTS

The applicants must:

hold a doctoral degree (or higher) in a discipline related closely to the scope of the journal
hold a teaching or research position at a tertiary level learning institution, e.g. university
have an excellent command of academic and professional English
have a strong interest in the scholarly journal
be capable of working to set deadlines
perform the reviewing procedure accurately

HOW TO APPLY ?

If you are interested to be editors or reviewers for MIJA. Please fill out this registration form HERE

Best regards

MIJA Editorial Team

Posted: 2019-01-06
More...